Moisture Management

Beat the Heat this Summer with Superior Moisture Management
Often thought of as a product to eliminate rainouts, Turface® also helps address the issue of cracked, rock-hard infields seen during hot and dry summer weather.
By absorbing and holding onto water produced by seasonal thunderstorms, or through field watering, Turface helps provide the necessary moisture balance to keep infields safe and playable.
Turface particles act like tiny sponges, full of small pores or internal storage sites. When the particles are exposed to water, moisture is absorbed into the internal storage sites.
As the field begins to dry, Turface gradually releases moisture back into the surrounding infield mix, keeping the moisture level at just the right amount, and for a longer period of time than other products.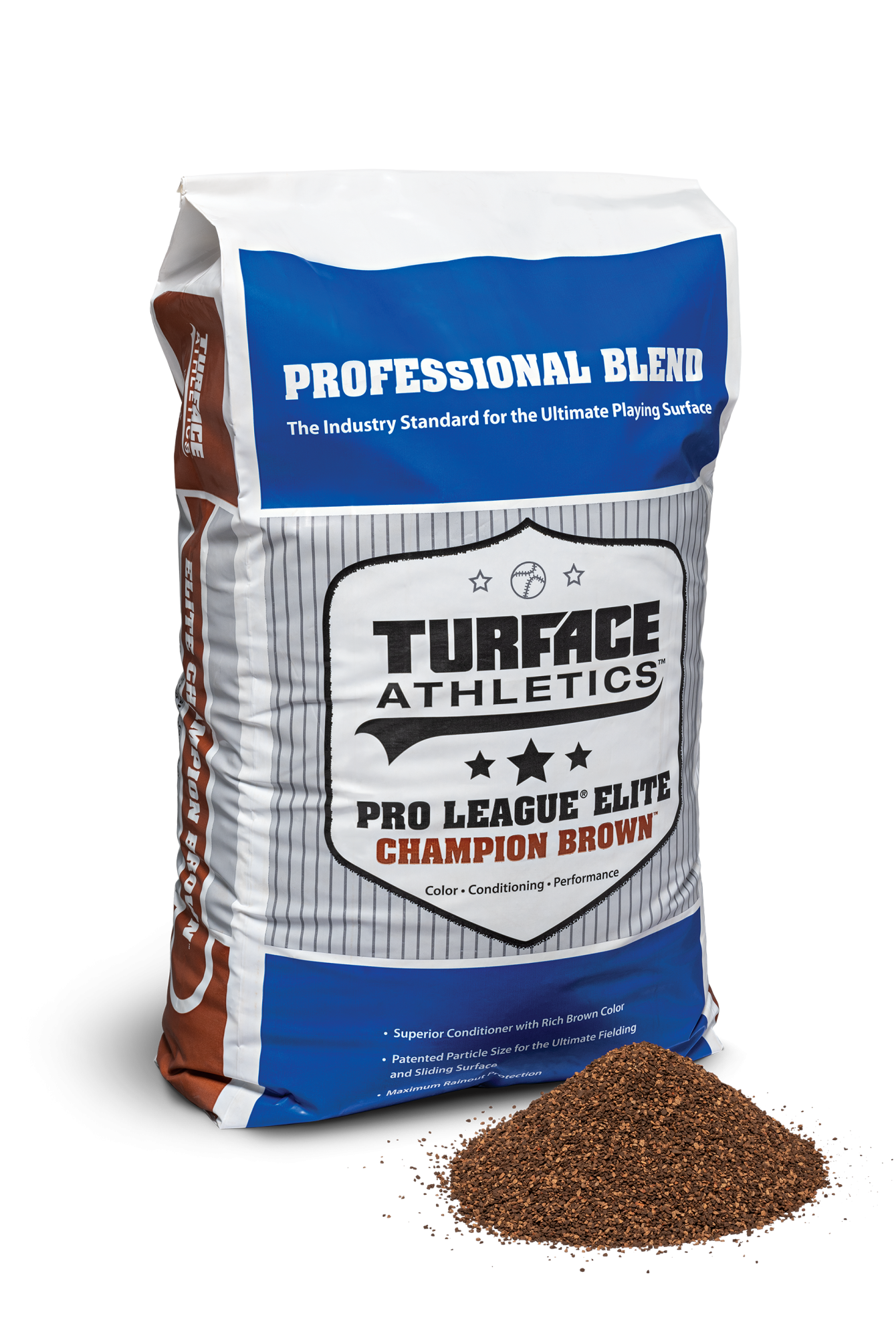 To eliminate hard and cracked surfaces, condition your field with Turface MVP® or Turface Pro League® Elite™. For optimal results, roto-till one ton per 1,000 square feet of skinned infield. This typically equates to about 8 to 10 tons of material on a regulation field with 90-foot bases and grass around the mound. (For a totally skinned infield, double this amount).
Another option is to work a half ton per 1,000 square feet into the top two inches using a nail drag or scarifying tool. This will significantly improve the cushion of the infield and eliminate the dry, cracking effect.
Quench your field's thirst! Every 50-pound bag of Turface holds 6 gallons of water – providing instant relief for your field this summer.
Featured Products
Pro League Elite

Give teams and coaches a safer, more playable field with the industry's most consistent conditioner.
Read More