The Turface® Difference
Tested, Proven and Trusted
If you think all infield conditioners are the same, think again. Every Turface® bag contains calcined clay particles that are specially manufactured to maintain safer, more playable fields at every level of competition. The result is an unmatched level of quality, performance and value that has been the industry standard for more than 50 years.
---
Value Difference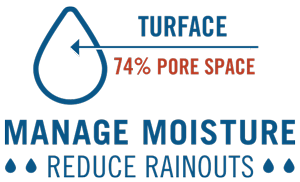 Turface absorbs its weight in water resulting in fewer rainouts, game delays and cancelled practices. MORE 
---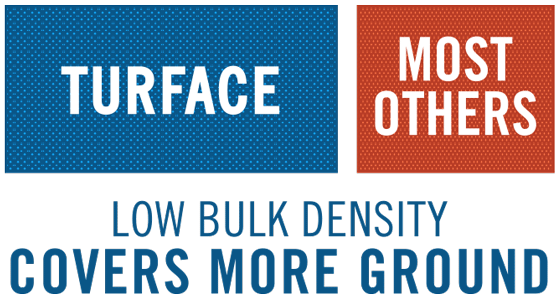 74% internal pore space gives you greater volume per 50-pound bag and a much better value. MORE 
---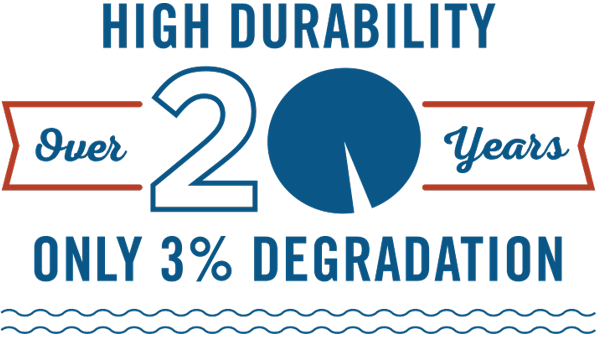 Turface calcined clay particles provide a more durable and long-lasting infield playing surface.
---
"We purchased 5 tons of Pro League Red and incorporated it into our playing surface. It was put to the test when it rained pretty hard for approximately 30 to 45 minutes. The field stayed in excellent shape — no standing water, no muddy spots, just a playing surface that was ready for the kids. Turface is just amazing — from the moisture management, to the playability, we are glad we chose your product."
Dale Miller
Director of Field Maintenance - Taylor County Little League
Peoria, IL
READ MORE>>
LEARN MORE ABOUT PRO LEAGUE Download Pro League Brochure
---
Performance Difference
Compared to vitrified clay, shale or brick dust, calcined clay particles are proven to be the most effective for managing moisture and improving drainage.
See how these particles work to prevent skinned infields from becoming oversaturated and slick, or dried out and hard.
Color Difference
Every particle in the Pro League® lineup retains its color longer without fading, and is more durable than any other infield conditioners as proven in independent testing. The result is a longer functional life and a better investment of your money.
| | |
| --- | --- |
| | Pro League Heritage Red -- An appealing and rich Cherrywood color, whether it is wet or dry. |
|   | Pro League Red -- This classic color is a popular choice to enhance infield appearance. |
|   | Pro League Champion Brown -- A unique, deep, dark color for a first-class look and provides excellent ball visibility. |
| | Pro League Natural -- Non-dyed conditioner delivers exceptional performance and a classic look.  |
Manufactured Difference
Before Turface calcined clay particles take the field, they must pass a series of rigorous testing procedures that make all the difference in bringing quality to the surface.