Turface Has People Talking
From the Pros

"I have been a long time user of Turface conditioners because of the quality, consistency and high level of moisture management I get out of the particles. Our players count on an infield skin that plays predictably, game after game, and Turface helps me achieve that."
"I incorporated Profile Porous Ceramics in my root zone mix during a sod renovation a couple years ago, and have been amazed at the root system I have in place now. I've never had roots deeper or healthier! The turf responds incredibly well, and recovers from events more quickly than ever before."
David Mellor
Director of Grounds, Fenway Park
Boston, MA
---

"Since we opened our ballpark in 2010, Turface Heritage Red has been a constant part of our infield dirt maintenance program. The product always performs well, as the consistent particle size gives us a fine finish throughout the day...and it helps us hold moisture in the dirt profile, improving playability. The deep red color is always a plus for us as well. If your goal is to have your infield dirt be the best it can possibly be, I highly recommend using Turface Heritage Red."
Larry DiVito
Head Groundskeeper, Minnesota Twins
Minneapolis, MN
---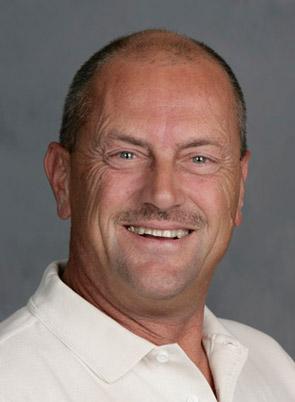 "I've been a long time user of Turface and Profile Porous Ceramics. The products have been a staple in the field construction and ongoing maintenance of each facility used by the Chicago Bears, but the product isn't just for premier sports venues. I always recommend Profile Ceramics for a turf manager who wants improved rooting, a healthier grass plant and safe footing for athletes. The particles are consistent, dependable and make life less stressful for guys like me!"
Ken Mrock
Head Groundskeeper, Chicago Bears
 Chicago, IL
---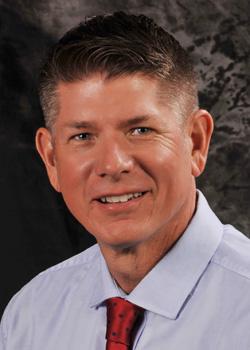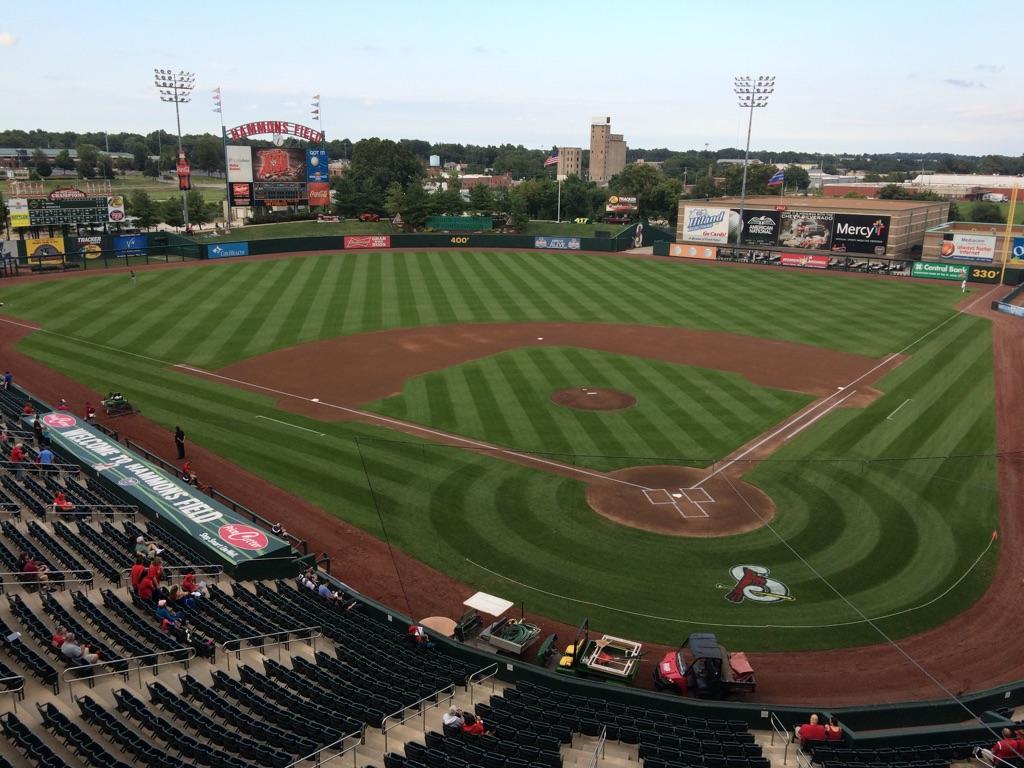 "I have enjoyed great success using Turface Pro League Champion Brown on Hammons Field. It provides a deep, rich, brown color that enhances the visibility of the ball and performs at a high level. Our infield maintenance program along with Turface has provided us an award-winning field year after year."
Brock Phipps
Head Groundskeeper, Springfield Cardinals
Springfield, MO
Winner of seven consecutive Field of the Year Awards
---
What Others Are Saying
 "Living in the Midwest, the weather is anything but predictable and many games have been saved because of the great Turface products. Between Turface Quick Dry and Turface MVP, my fields have gone from ag-lime 'fields' to the best baseball fields in the area. Without these great products, my fields would still be complete ag-lime fields still standing with water and games being cancelled day after day." 
Josh Herrmann
Grounds/Facilities Maintenance – North Boone Youth Baseball
Poplar Grove, IL
Winner of the 2015 My Turface Story Promotion
---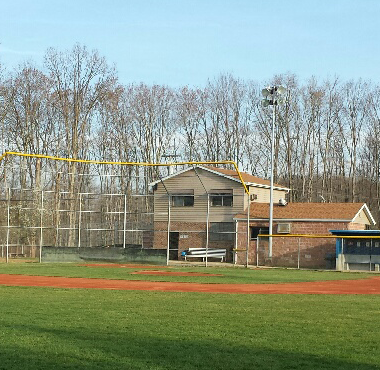 "After much research, we purchased 5 tons of Pro League Red and the Saturday before our Opening Day, we incorporated it into our playing surface. Just 3 days into our season, we put our field and your product to its first test. It rained pretty hard for approximately 30 to 45 minutes. Much to our surprise the field was in excellent shape — no standing water, no muddy spots, just a playing surface that was ready for the kids. Turface is just amazing — from the moisture management, to the playability, we are glad we chose your product." 
Dale Miller
Director of Field Maintenance – Taylor County Little League
Grafton, WV
Winner of 2014 My Turface Story Promotion
---
"As a volunteer, I searched long and hard for help fixing the sorry infield skin at our public high school baseball field. Hops were bad and it was always dry. There were times kids would get hurt sliding on the surface rock. We started a 4 year program of nail dragging Turface Pro League Red into the infield skin. Now, we have a great infield—smooth playing surface with outstanding consistency of play, holds moisture as it should, and at the same time minimizes rainouts."
Alan Block
Volunteer
Menlo Park, CA
---
"Our budgets for maintenance and repair are almost zero, so to keep our heavily used facility in excellent playing condition, we religiously rely on Turface. We order 2 tons of clay every year to repair our mound and plate areas that take a pounding. Instead of having our field redone every year or so, we just amend it with MVP and clay and we save a lot of money. Great product, great price, excellent playability!"
Doug Goessman
Coach
Peoria, IL
---
"As we enter into this spring and embark on another baseball season, it is very apparent that the Turface we applied last season is continuing to make a difference on the field. We will need to add more, work our trouble spots, and add some better drainage, but Turface will definitely be in our maintenance shed for the next round of rain that tries to hold our field hostage."
Coach Tim Causey
North Bend Baseball
North Bend, OR
---
"Eight fields, under water Friday morning, were 'dry as a bone' in time for the first pitch that evening. All the while we are hearing comments like 'we never thought we would get started,' or 'I can't believe how great the fields look.' That's a testament to your product and what it means to our team, our league and our tournament. Turface loyalty 100% personified!"
Coach Tommy DeSimone
Bergen Express Baseball
Maywood, NJ
---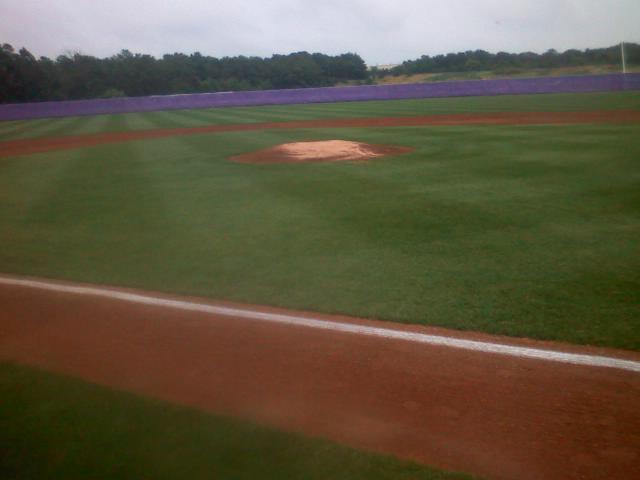 "I have been taking care of athletic fields for over 20 years and nothing works as good as Turface. Just use the word Turface and people know what you mean, similar to Xerox or Q-tips."
Mark Fletcher - Sports Turf Manager
St. Rose High School
Belmar, NJ
---
"My father (Jerry) started Sports Fields over 30 years ago with the plan to help Maine schools make their sports complexes safer for their athletes. During an athletic conference Jerry attended, he met a representative from Turface and that was the beginning of a great partnership. The Turface crew has been wonderful to work with and the products are fantastic. Thank you for helping make my Dad's dream a reality."
Debra Millett - Grounds/Facilities Maintenance
Sports Fields, Inc.
Monmouth, ME
---
"An umpire arrived early and walked onto the field to conduct his pre-game inspection. He told me that when he was walking up to the field, he believed that the infield dirt was artificial material and was shocked to find it dirt. He further stated that it was the best looking Little League field he has seen in years. I just simply said, 'Yes, we get that a lot.'"
Kevin Oberto - Grounds/Facility Maintenance
Spring Lake Heights Little League
Spring Lake Heights, NJ
---
"I've been coaching and working ball fields for 39 years; 29 at the high school level. You guys make me look like a 'super hero' when I can get a totally unplayable ball field ready for a game! I am known as the 'go-to-guy' for field prep. It always helps to have some sun and a little breeze, but without Turface products as my savior, I would be hard pressed to work my magic. Thanks a thousand times over!!"
Coach Rick Parks
Centaurus High School
Erie, CO
---
"Usually our fields are a muddy mess until April, but they are playable now. As far as anybody with limited budgets trying to get games in, there is nothing better in my book than Turface MVP."
Geoffrey Rosenberger - Volunteer
Lents Little League
Portland, OR
---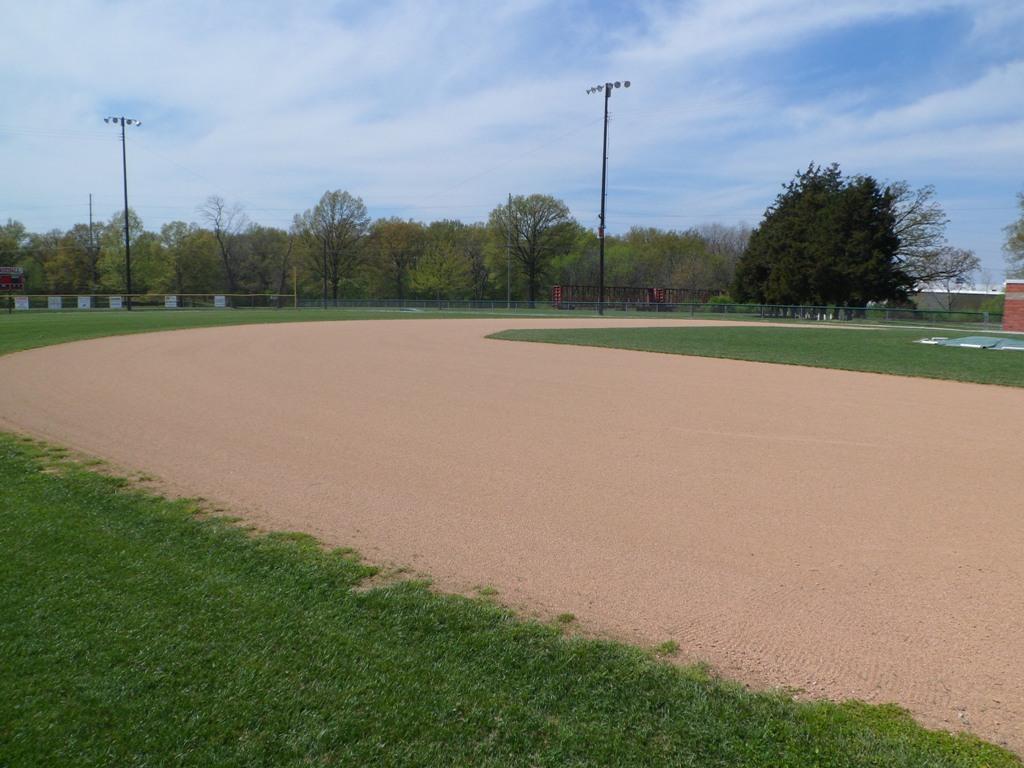 "Turface gives our fields great appearance, and on several occasions, has helped us recover our fields to play ball games, numerous times after bad weather. In fact, we have had games moved to Vandalia from the visiting site because of that…"
Thomas Lucken - Volunteer
Vandalia Field of Dreams
Vandalia, IL
---
"Your distributors and your company have always answered my calls and emails — any and all questions I have about your products, problems or how to do a project! I swear by your products and not they, nor you, have ever failed me or the fields that I have been working or responsible for. Thank you for all your help and support."
Coach Kurt Burner
Warsaw and New Haven Softball Leagues
New Haven, IN
---
"Turface is a product introduced to me by a groundskeeper near me. I see the difference in product. I will never go back to another product."
Ben Griffin - Volunteer
Pacer Baseball
Lake Oswego, OR
---
"I have been using Turface for 10 years. This is the only product I allow on my field. I am a satisfied customer."
Coach Colin Griffin
Pacer Baseball
Lake Oswego, OR
---
"We were hosting a Dixie Youth Baseball District tournament and a tremendous thunderstorm hit around 5:30. It stormed for about an hour, and we received about 2 ½ inches of rain. A group of volunteers started pushing water off of the field. We had a pallet of Turface, and as soon as we removed all of the water we could, we started dumping the Turface and raking it in. We were playing again by 8:00. We never would have played that night without the Turface."
Coach K.T. Jones, Jr.
Lunenburg County Dixie Youth Baseballl
South Hill, VA
---
"Turface is awesome and I am so happy! I have been able to consistenly practice with my team even with rain. I am very pleased with the Turface products I use. Even with rain in the morning, my team should be able to play this afternoon. Thanks again! You have made my life as a head coach so much easier."
Coach Debora Kortbawi
Rock Canyon High School Softball
Highlands Ranch, CO
---
"I work for a city; we take care of eight ball fields. 16 years ago I got introduced to Turface and put it on all our fields, rototilled it in four inches and top-dressed. We went from a lot of rain outs to hardly any. Since then, we have tried your competitors and have had trouble with it drifting and disappearing, so we don't even try anything else."
Chris Mott - Sports Turf Manager
City of Gladstone
Molalla, OR
---
"Our volunteer organization, NBIBP, started using Turface in 2012. Turface has completely changed the playing surface and durability of four fields in our league. With the wet weather here on the coast, we can now start practicing earlier in the year and maybe even get an extra game or two in during the season."
Coach Walter White
North Bend Independent Baseball Program
North Bend, OR
---
"We had a KAP event at the Tacoma Rainiers a couple of years back. Feeding off that event, we have had a lot of Parks & Rec's purchase Turface from Ewing the last couple of years, knowing they are getting a quality product along with great service. Thank you, Turface and the Tacoma Rainiers on hosting this event at the Cheney Stadium. This event was awesome and will be talked about for many years."
Ruben Gonzalez - Volunteer
Ewing Irrigation
---
"After we sucked the water off with shop vacs, then used around 15 bags of the Turface MVP, we were able to play later that day thanks to Turface."
Coach John Eaton
Worthington Little League
---
"I've never done a mound rebuild before, but the videos online made it seem pretty easy. We used the bricks and some mound clay, and dressed the mound with MVP afterward. I have to say the results are great. Everyone is so happy with the results that our league already plans to do the same for our other two fields next season. The product is great, and it was a lot easier to take on these projects than I thought it would be. Thanks."
Coach Tim Hinkle
Silver State Cal Ripken Baseball
---
"During one of our WV District 6 Little League tournament games, an evening summer thunderstorm hammered the park leaving the field completely unplayable with standing water. We applied a bag of Quick Dry to each base area. After 20 minutes the puddles were gone. I raked the areas and the skin looked as good and ready to play as ever. While walking off the field carrying the rake, I was greeted to a standing ovation from both sides of the stands. Turface Quick Dry was truly what deserved the applause. Thank you for making a wonderful product and I wish the company another 50 years of continued success."
Ty Allinger - Volunteer
Jefferson County Little League
---
"As a former collegiate baseball player, I was well aware of the importance of an excellent playing surface. I also never really paid attention to what the grounds staff/coaches put down to make the playing surface so good. I was honored to play on Cheney Stadium and Safeco Field, both of which use Turface for the fields. I have also played at many fields that do not use Turface and the difference is apparent. As a new Ewing employee, I have had the honor of selling Turface to the Seattle Mariners and the Tacoma Rainiers. I love talking to coaches, managers and field maintenance crews about my firsthand playing experience with Turface."
Paul Henderson - Grounds/Facilities Maintenance
Ewing Irrigation
---
"I have to admit, as a volunteer board member, I do feel some pride when visiting teams arrive and ooooh and ahhhh at our handsome, professionally reddish infields. Thanks for a great product and for helping to make Sisters, Oregon Little League baseball and softball safe and fun and tidy."
David Banks - Volunteer
Sisters Little League