Rockies Host Ceremony for Galarraga Field Renovation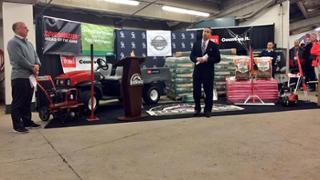 Andres Galarraga Field at the Owen Boys and Girls Club of Metro Denver will continue to sparkle, thanks to the Baseball Tomorrow Fund, the Rockies, the MLB Groundskeepers and several companies, including Turface.
The renovation project will include laser-grading the infield and providing aerating, seeding and fertilization of the turf areas and repairing the irrigation system.
Read the MLB.com article for more.