How To Build a Nail Drag
A nail drag is the ideal tool for maintaining a smooth and consistent infield surface–making your field play like the pro's. Use the following components to build your nail drag:
Build with 2"x4" boards
Pre-drill straight holes for nails
Use 40 penny nails
Use 1"x4" to cover 2"x4" on top to hold in nails
Use eye bolts and a chain for fulling. Put eye bolts in the face so the drag can be flipped over and used as a float.
Stagger nails 1" apart and have 2 rows in each board
Top View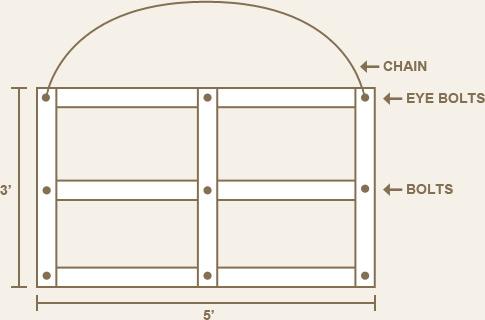 Bottom View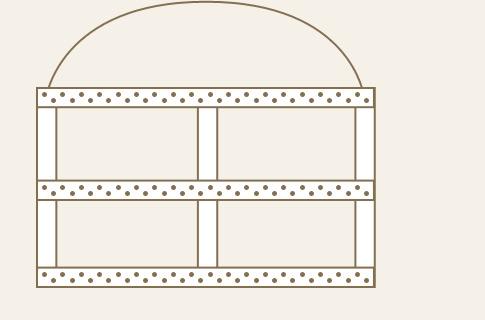 Remember, a nail drag loosens and remixes an infield and a mat drag will firm a field up slightly while creating a nice appearance. Use the appropriate drag for your needs.
Watch this video on how to apply infield conditioners.