MLB groundskeepers renovate deteriorating high school ball field to benefit entire community
February 15, 2011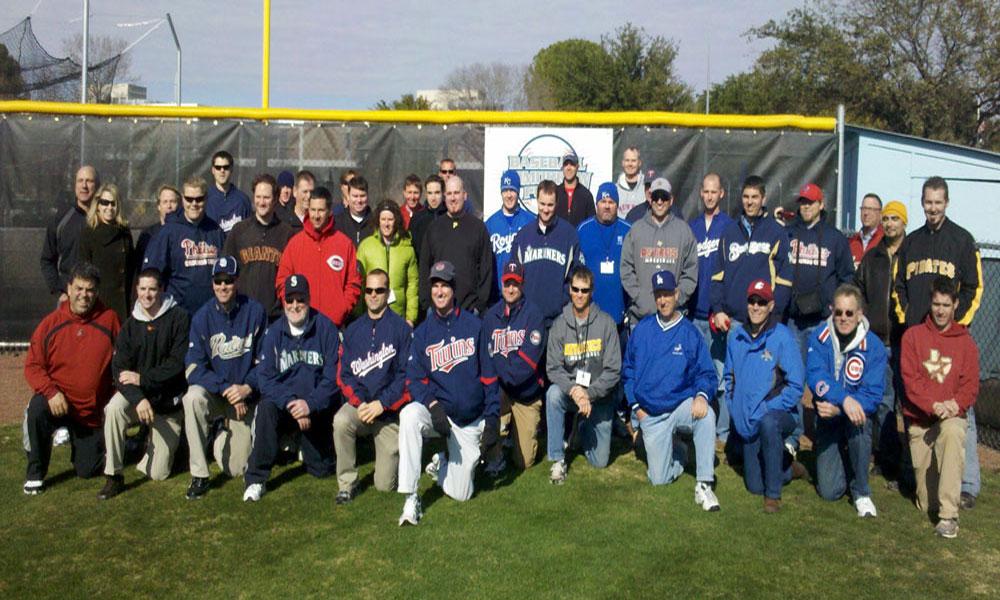 AUSTIN, Texas (February 15, 2011) — For the 13th consecutive year, 48 Major League Baseball groundskeepers from 26 clubs gathered for a two-day symposium that culminated with a field renovation project at a local ball field. The three-day event, held this year in Austin, Texas, was sponsored by Turface Athletics™, in partnership with Toro, Covermaster, and the Baseball Tomorrow Fund.
Austin Reagan High School was this year's renovation site. The school is part of a district that has suffered budget cuts and declining facilities in recent years. The renovation effort took place over the course of nearly an entire year, culminating with an unveiling ceremony on Jan. 11, 2011. The project was coordinated and overseen by Dan Bergstrom, head groundskeeper of the Houston Astros.
"I knew this project had potential to be fantastic," Bergstrom said. "The opportunity to lead a team that brought some good news to a neighborhood, a school, and a baseball team that, frankly, needed some good news to continue to rebuild their programs, was rewarding beyond words."
The finished product included new sod, infield mix, bullpen mounds, fencing and — still to come — lighting, dugouts and a scoreboard.
Bergstrom said Austin Reagan stood out from several site candidates in the Austin area because the school provided not only a chance to improve a high school field, but a way to impact a wider community where a first-rate facility could play host to youth summer leagues and Major League Baseball's RBI program.
"It is our hope that the field renovation will help several programs grow significantly in this area, including the newly launched Austin RBI program," said Meghan Chisholm, senior grant coordinator for the Baseball Tomorrow Fund. "(After seeing) the support of the community and the enthusiasm of the staff at Austin Reagan High School, we feel confident in our selection of this project."
The project was also supported by an Austin-based organization called For the City. The volunteer group has worked to rehabilitate Austin's east side community, where Austin Reagan is located, in recent years.
According to Jeff Langner, brand manager for Turface Athletics, the MLB Symposium and Field Rebuild are a natural fit for Turface and its commitment to education and field improvement.
"Being able to participate in something like this is a real privilege for us as a company," Langner said. "Our mission is to make fields safe and playable, and to bring field maintenance education into communities. In partnering with the groundskeepers, we were able to achieve all of these goals at Austin Reagan."