Major League Groundskeepers Featured at Top Notch Field Days
November 1, 2010
Buffalo Grove, Ill. (Nov. 1, 2010) This fall, Turface distributors have provided industry education and training for hundreds of turf grass and sports field managers across the country. Two recent events were hosted in conjunction with the Turface Keep America Playing Tour, and demonstrate the value distributors provide to their communities and the profession. Turface is proud of our distributor relationships and continues to support initiatives that provide educational opportunities to our consumers.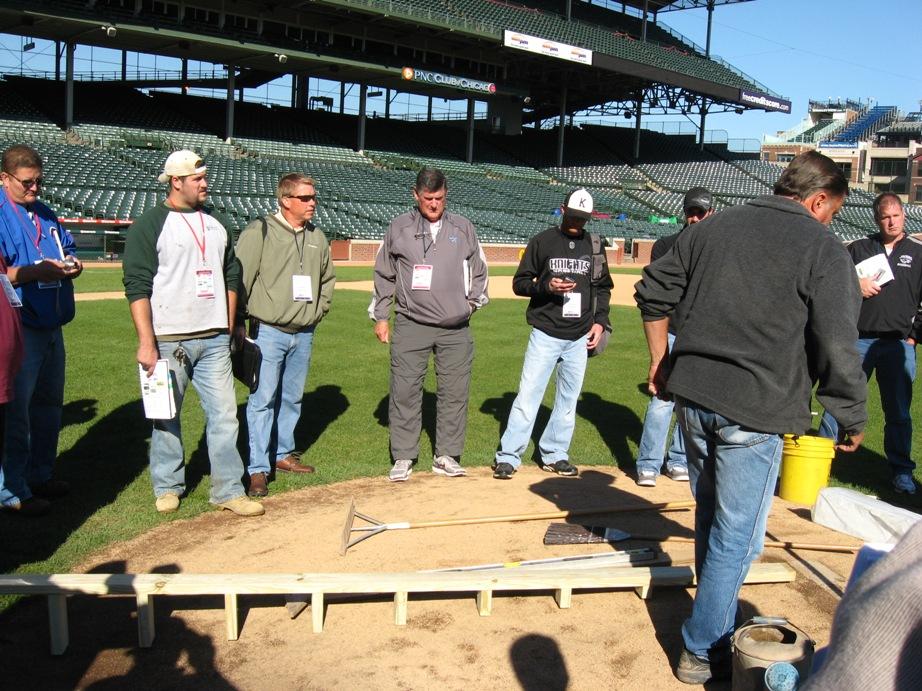 On October 6, Conserv FS hosted a demonstration and field day in Chicago, IL. at Wrigley Field, the home of the Chicago Cubs. Almost 200 field mangers, groundskeepers and sports turf professionals participated in the day-long event from across Illinois and Wisconsin.
The field day was highlighted with Chicago Cubs Groundskeeper, Roger Baird talking about best practices and off season field preparation and hosting a question and answer session.
The event featured rotating educational demonstrations ranging from DryJect services and pitcher's mound preparation to specific process of repairing the batter's box and caring for the famous Wrigley Field Ivy.
Those in attendance enjoyed a ballpark lunch and had great photo opportunities within historic Wrigley Field that will surely give them a new appreciation for what goes on within the Friendly Confines before, during and after the game.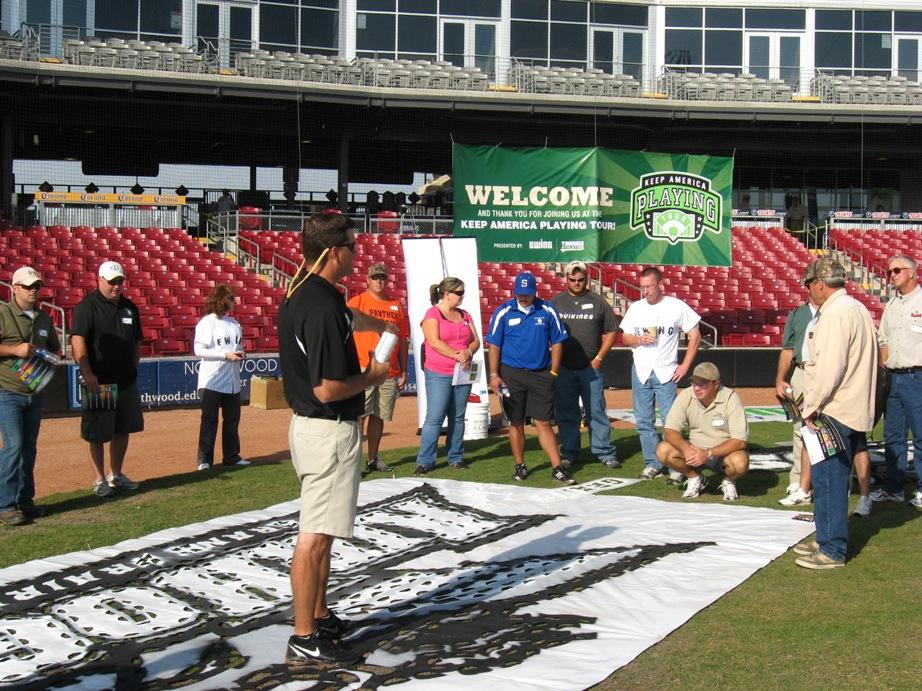 On October 21, Ewing Irrigation hosted a Keep America Playing field day outside of Dallas, Texas, at the home of the Grand Prairie AirHogs. Nearly 175 field managers were in attendance for the event, which featured eight rotational sessions throughout the day.
In addition to Turface Athletics, event sponsors included DryJect Inc., Hunter Irrigation and World Class Paint. The featured speaker was MLB groundskeeper Luke Yoder of the San Diego Padres, who spoke to the group about managing different types of soil composition in infields, and preparing a field for play.
Charlie Vestal, of Turface Athletics, conducted sessions titled "Soil Science 101" and "Mound and Plate Repair."
This was the second annual KAP event hosted by Ewing, which included attendees from all over Texas, in addition to visitors from Oklahoma and Louisiana.